Full Service Planning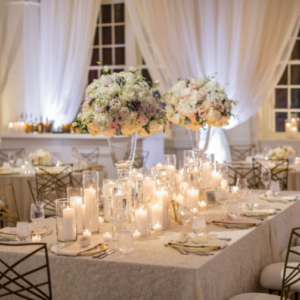 Description
With our full-service event planning, we will coordinate and orchestrate all the fine details of your event. We embrace project management and design with a goal of creating a seamless, stress-free experience, allowing you to to breathe and enjoy your special day.
Booking Information
Starting at $2,500.00
All our services require a non-refundable deposit.
Rental and deposit fees must be paid in full to guarantee an event booking. Deposits will be returned within 48 business hours.
Sign up for our newsletter today.
Subscribe today to hear about our latest news, receive exclusive deals, and more.
Contact
Need additional assistance? Please contact us:
(475) 209-3579
info@unfailingmomentsevent.design
Hours
Closed Monday & Wednesday Open Tue,Thur, Fri-Sun from 3:00 pm to 11:30 pm.