Unfailing Moments Events Design Inc.
Unfailing Moments Event Design Inc. is a wedding planning company based in the New England Region within the USA. This business does everything with the couple's hopes in mind, wanting to deliver their perfect celebration for a monumental occasion. They specialize in full-service wedding planning and design, but are happy to support couples in any capacity. Above all, they want couples to be able to enjoy their day, free of the stresses of coordinating vendors or setting up the decor.
This company is owned by Putrina Brooks, who has always been passionate and committed to helping people. She has a great deal of experience in wedding coordination and design. Putrina is a licensed wedding planner and event designer, specializing in bespoke weddings and memorable events. Her creativity and management skills are flawlessly complemented by her attention to details; Clients who choose to work with Putrina appreciate her openness, caring personality, and sincerity. She is proud to be friends with previous clients. Putrina takes great satisfaction in seeing everyone happy and is always grateful for the opportunity to make this happen.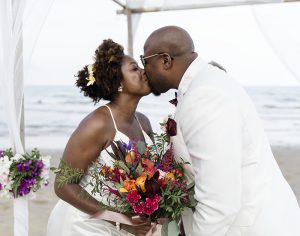 A Journey Together
Every wedding planned by Unfailing Moments Event Design Inc. is infused with Putrina's passion for the industry. They want every stage of the celebration to come together for a cohesive feel, from the engagement party to the wedding reception.

Love Story
The event should be a reflection of the couple's relationship, with special elements that make it truly unique. They favor luxe and vintage yet simple designs, and strive to bring every theme to life. Although they have predesigned packages to help inspire couples, they also offer à la carte options.

Choose Happy
Unfailing Moments Event Design Inc. brings its signature stylishness and taste for all things classy and elegant to any wedding they plan and coordinate. Their tendencies are then combined with the customers' preferences for a unique, unfailing design and seamlessly coordinated event.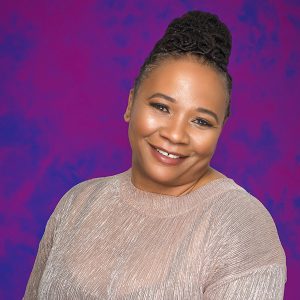 putrina brooks
Founder & Chairman Director
Putrina is an experienced entrepreneur with a demonstrated history of working in the wedding and event planning/design industry. Her skills in project management, creative development, budgeting and problem solving, makes her a vital asset. She is a certified wedding professional who brings excitement and love with all that she does. She executes weddings that are stylish, elegant and completely unforgettable for the bride, groom and their guests.
Putrina's drive is powered by her passion for working with people, and she is appreciative of every opportunity that afforded to her. One of her greatest accomplishments is getting married to her soul mate, they were married after knowing each other for three months (It was love at first sight). Marriage is forever, and should always be respected. The most important entity in marriage is communication to Putrina and Willie.
Visit Putrina's Other Websites: Putrina Brooks | TurnKey Transportation, Inc.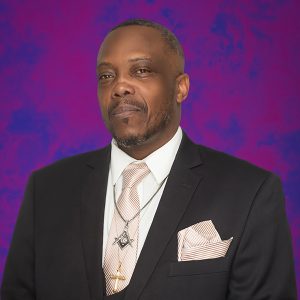 Willie brooks
Co-Founder & Chief Executive Officer
Willie is a seasoned entrepreneur with many years of managerial skills in the nursing facilities throughout the Chicago, Illinois area. Over the years of his career he has provided strategic vision and leadership to nearly 100 member companies, and staff concerning issues vital to the industry.
He has created and launched a wide range of new products, services and programs that increased recognition and financial results. Additionally, he has developed policies and directed political strategies for federal legislation and regulations that impact company and member efficiency, profitability and standing.
One of Willie's strongest proficiency is his dexterity with handling budgets, as he prepared and oversaw annual strategic plans and budgets for various companies and clients. He is a detail oriented, numbers man, which is a solid complement to Putrina's project management and creative skills set.
Willie is out going and very out spoken, what he sets out to do he completes with lots of care… FUN, CARING and DEPENDABLE, and has a great sense of humor.
Visit Willie's Other Websites: Willie C. Brooks II | TurnKey Transportation, Inc.
Sign up for our newsletter today.
Subscribe today to hear about our latest news, receive exclusive deals, and more.
Contact
Need additional assistance? Please contact us:
(475) 209-3579
info@unfailingmomentsevent.design
Hours
Closed Monday & Wednesday Open Tue,Thur, Fri-Sun from 3:00 pm to 11:30 pm.