let us aspire to inspire you by creating a wedding you will never forget!
"Let the morning bring me word of your unfailing love, for I have put my trust in you.
Show me the way I should go, for to you I entrust my life."
Psalm 143:8
Unfailing Moments Event Design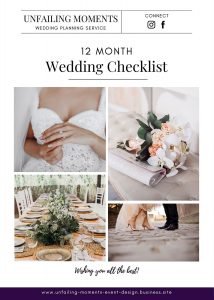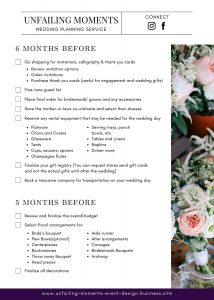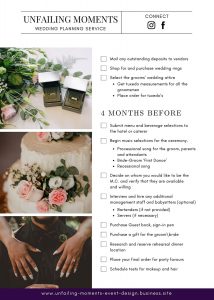 Welcome to Unfailing Moments Event Design Inc., your number one source for all things weddings and events. We're dedicated to providing you the very best in wedding or event celebrations, with an emphasis on sophistication, excitement and an unforgettable moment!
We specialize in weddings, exclusive events, holiday parties and banquets; we exceed at fulfilling any celebration you have in mind.
Our mission is to bring style and elegance to clients by creating a simple, but charming and unforgettable moment for them to remember for the rest of their lives.
Planning a wedding isn't just about the visual elements it's about the emotions, personal touches and little details. It's your chance to tell your love story to the world and that's what we help you to do.
We get together over a coffee (or a glass of bubbles) and we find out who you are as a couple, the things you love, the places you've visited, the food you enjoy, the places you shop and the things you dream about.
We take time to get to know you, your family and how you want your guests to feel as they experience your wedding.
As planners & designers we weave in your character and personality to create a wedding that is completely and utterly you. We carefully choreograph every element of your wedding, so that it all flows effortlessly.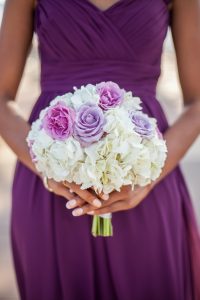 Reach Out Today!
Your #1 source for all things wedding and events
Sign up for our newsletter today.
Subscribe today to hear about our latest news, receive exclusive deals, and more.
Contact
Need additional assistance? Please contact us:
(475) 209-3579
info@unfailingmomentsevent.design
Hours
Closed Monday & Wednesday Open Tue,Thur, Fri-Sun from 3:00 pm to 11:30 pm.